Countermat (295 mm x 455 mm)
The Countermat is an incredible Advertising tool, ideal for Chemists and Shop Counters
GO
Square (152 mm x 152 mm)
The Square Mouse Pad is available as 152 mm x 152 mm. This has been incredibly popular amongst Laptop users.
GO
Ergo (190mm x 210mm)
Ergo Mouse Pads are available as 190mm x 210 mm. Please refer to the Artwork specifications and Template.
GO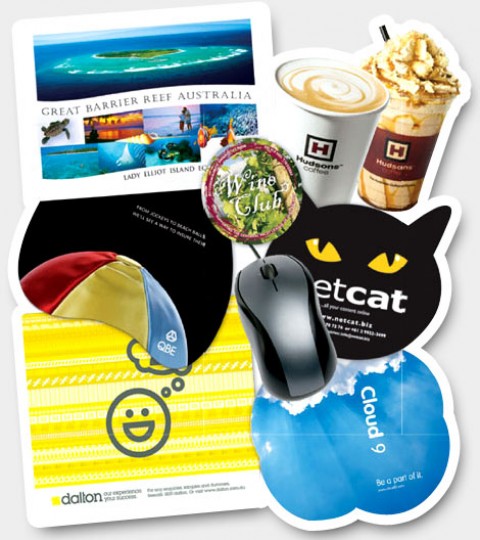 Custom (230 x 310 mm max)
Rat Mats will tailor a powerful Custom shaped Mouse Pad to capture your Customers attention.
GO
Large + Coaster (195 mm x 230 mm)
The Large Mouse Pad + Coaster is offered in either Square or Round and includes 2 Coasters.
GO
Regular (224 mm x 153 mm)
The Regular Rat Mat measures 224 mm x 153 mm and would be the most logical choice for a powerful advertising medium.
GO